Featured
LASG takes measures to curtail flash floods, advises residents in low plain areas to relocate during heavy rains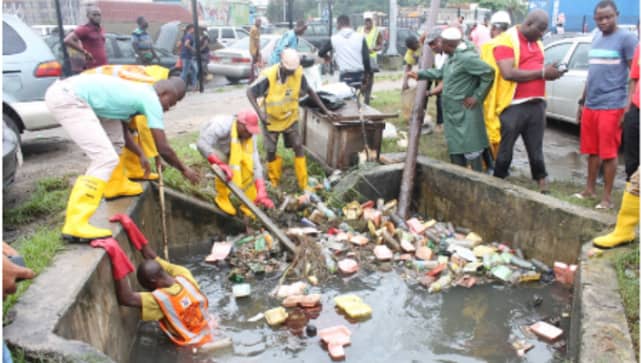 Eunice Olile
The Lagos State Government says it has stepped up measures to curtail the impact of flash flooding predicted by the Nigerian Meteorological Agency, NiMet, as part of the the Seasonal Rainfall Predictions, SRP.
Commissioner for the Environment and Water Resources, Mr. Tunji Bello made this known in Alausa Ikeja during a news briefing on the State Government's preparedness for heavy rainfall forecast to resumed in September as well as the release of water from Oyan Dam.
Mr. Bello pointed out that due to the pro- active nature of measures put in place when Lagos witnessed a heavy rainfall last Friday, July 16, flash flood which had submerged many homes and vehicles especially in Marina, Lagos Island, had disappeared by the next morning about 10 hours after the rain subsided.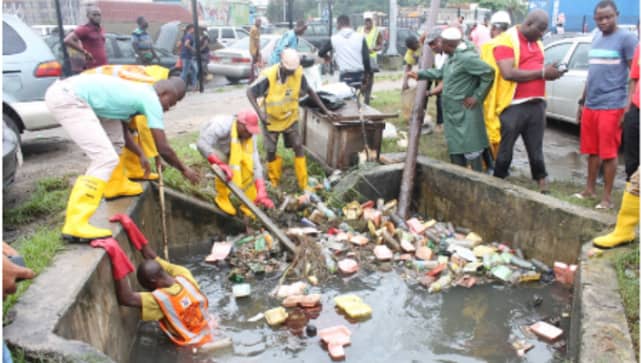 The Commissioner explained that based on the advice by the management of Ogun Osun River Basin Authority on the release of water from the Oyan Dam come September, Lagos is stepping up the dredging and cleaning of all water channels.
He reiterated the state government's determination to maintain the long established synergy with the Ogun State Government to ensure proper monitoring of release of water from the Oyan Dam and directed residents of communities in coastal and low-lying wetland areas of Lagos to move upland to avert needless loss of lives and property.
"The proactive stance of the Ministry has always been "Be ready always", we are stepping up the dredging and cleaning of all our channels, let me also use the opportunity to once again put the residents of low-lying areas on alert to be ready to move when rain of unusual intensity falls and when water is released from the Oyan Dam, residents of areas on the river banks like Agiliti, Ajegunle, Isheri North, Owode, Iwaya, Makoko, Badia, Ijora, Isaalu, Pota and Shibiri etc should be ready to move to higher grounds they can always return to their abode when the water subsides" he advised
While appealing to residents to report cases of blocked drainage, dumping of waste into canals and other unauthorized places, Mr. Bello appealed to the people to stop patronizing cart pushers and to continue to complement government efforts through regular clearing of drains in their frontages.
Mr.Tunji Bello said that the Ministry is working closely with plastic waste companies on recycling and that residents should stop throwing plastic bottles and other non degradable items into gutters and drainage channels.
"Government is working on "Plastic Waste Policy" as plastics and styrofoam have become a major problem and as such government would find a way in reducing the use in order to reduce the use and control its prevalence" He stated