News
National Carrier Project: On Course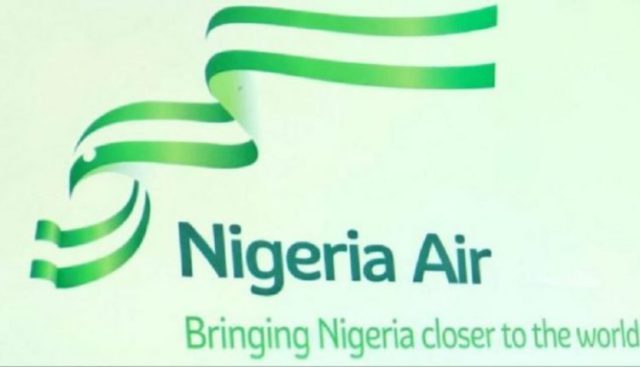 The process for the establishment of a National Carrier christened Nigeria Air is on course.
It is part of the development roadmap for the aviation industry promised by the present administration.
The establishment of a national carrier for Nigeria is not only meant to stimulate activities in the aviation industry; it is also to bring about optimal benefits from Bi-lateral Air Services Agreement, BASA, the Single Africa Air Transport Market, SAATM amongst others.
The national airline is to be private sector driven with government holding 5% equity, 49% for foreign investors and 46% for Nigerians.
The Minister of aviation, Senator Hadi Sirika reiterated Federal Government's commitment to pulling the project through.
"No government control, No membership of board, committed to private sector".
This commitment is also seen by the President of Emirates airline, Sir Timothy Clarke.
"I think they got the wherewithall, they are clearly understanding what needs to be done and they are doing it and I think that probably in the next year, they will have a very good carrier flying".
As Indicated in the roadmap, the responsibility of government is to birth the airline, provide the required support of creating the enabling environment in terms of sustainable policies, provide financial guarantees, allocate BASA routes and ensure fiscal incentives to sustain the success of the airline.
According to the Director General, Nigeria Civil Aviation Authority, NCAA, Captain Musa Nuhu, the soon-to-be-born national carrier has applied for an Air Operator's Certificates, AOC.
"I cannot give you any assurance of when the license would be".
Apart from this, the transaction adviser is known; an interim Managing Director has been appointed while the strategic investors who are foreigners are yet to be named.
Commenting on the development, an aviation consultant, Mr. Chris Aligbe says, his is the first time after several attempts had failed in the past that the project has reached an advanced stage.
" This one has advanced to the point where we are looking up to, I have hope that we will have a great national carrier".
While many Nigerians can't wait to welcome the new baby to the fold of domestic airlines, they warn that whatever agreement is entered into must be water-tight and not one skewed towards the domestic investors.
For his part, the Vice President, Airline Operators of Nigeria, AON, Mr. Allen Onyema says, the body is yet to be convinced that the foreign partners of the airline would mean well for the Industry.
"AON is not opposing nations carrier or whatever name it is called but we are only opposing the modalities, we are opposing any plan whatsoever that it should not be given any preferential treatment to the detriment of others".
Despite the controversies that have trailed the proposed national carrier project, the body language of the present administration has shown that the project would be delivered for the benefit of all Nigerians.